The Great Smoky Mountain Journal
Staff, Wire Reports
Posted: Tuesday, January 01, 2019 02:20 PM
Multiple lawsuits have been filed against a former Missouri middle school teacher, and the district she taught in, due to her alleged sexual misconduct with three teen boys.



Lawsuits are now pending in Jasper County Circuit Court not only against the former North Middle School former teacher, but also against the Joplin School District.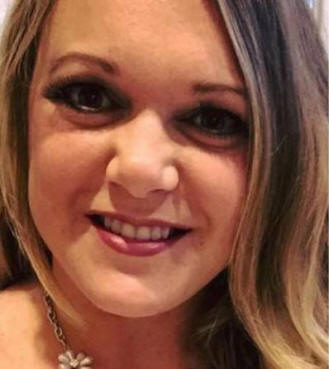 The Joplin Globe reported that one of the plaintiffs filed separate suits against the district and Amanda Schweitzer, 37, who was charged with child kidnapping, first-degree statutory rape and first-degree statutory sodomy in two counties in April 2017.

The suits describe incidents of alleged sexual misconduct by Schweitzer with three former North Middle School students -- all teen boys younger than 15 -- including incidents alleged to have taken place at the school.

The school district lawsuit cites the Missouri Human Rights Act, alleging the district "failed to take steps to prevent sexual assault and sexual harassment by its faculty." Schweitzer is accused of negligent infliction of emotional distress in the petition.

The mother of two of the ex-teacher's alleged victims brought the lawsuit against Schweitzer. The suit against the school district also includes a second plaintiff, the mother of another of her alleged victims.
Matthew Wilson, a Springfield attorney representing the school district, told the Joplin Globe on Tuesday the district had no knowledge of Schweitzer's alleged conduct before receiving a parental complaint and immediately placed Schweitzer on leave and began an internal investigation.

Wilson said he had not yet seen the suit against the district, which was filed on Dec. 28. The suit against Schweitzer was filed on Nov. 3, 2017.

Mike Fleming and Ted Kapke, attorneys representing the plaintiffs in both suits, said in a phone interview with the Globe the suits needed to be brought separately because the allegations against the school district deal with public accommodations under the MHRA, and Schweitzer wouldn't personally have a legal responsibility to uphold those.

In both, three North students are mentioned in the suits as having received various unwanted sexual advances from Schweitzer.

The suit against the school district alleges Schweitzer began "grooming" three underage male students at North Middle School in early 2017 by sending them increasingly suggestive and sexual text and social media messages, the Globe reported.

In one incident at the school, the suit alleges Schweitzer "ran her hand through [the student]'s hair and nibbled on his ear. She later messaged him via Instagram and asked him if he enjoyed it."

Criminal charges against Schweitzer are still pending in the circuit courts in both Jasper and Newton counties.