The Great Smoky Mountain Journal
Staff, Wire Reports
Posted: Sunday, January 21, 2018 03:53 PM
KNOXVILLE, Tenn. (SOURCE: WVLT) -- One woman is due in court at the end of the month after a deadly hit and run crash.

It happened early Sunday morning along Gay Street bridge.

Police said a man and woman had gotten off of their motorcycle on the side of the roadway and were then struck by a vehicle they believe was driven by Emily Williams.

Thomas E. Burch of Knoxville was pronounced dead at the scene, and Jennifer Ouellette of Rhode Island was taken to UT Medical Center in serious condition.

The family is still trying to make sense of it all. A Knoxville news station spoke with the aunt of the man who died, and she said her nephew was taken away from his family way too soon.

"He'd light up a room when he walked in it. He'd come hug you, love you, there was no denying the person he was and no one can believe it. He's 29. He's not supposed to be gone," Christy Burch said.

Christy said she doesn't know the circumstances behind the crash, but she is heartbroken, especially if the crash was due to human error.

"Your wheels break, something breaks, something makes you swerve, it's different like that, but if it comes out that it's human error, it makes you wonder why," Burch said. "That's always going to be the question if it comes out that it's human error."

Emily Williams has been charged with leaving the scene of a fatal crash and has since bonded out of jail. She's due in court at the end of the month.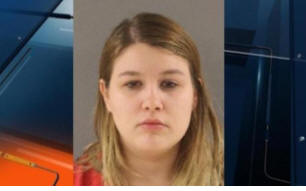 Suspect Emily Williams Due In Court After Being Charged With Leaving Scene Of Fatal Crash