FAITH: Franklin Graham: Chelsea Clinton's Claims
About Jesus Would Be Pro-Choice Are
New Planned Parenthood President Grilled Over Claims
Organization Doesn't Provide Most Abortions
491 Overdose Deaths In Knox County
Pope Urges Climate Change Conference Amidst Child Sex Abuse Scandal Rocking Catholic Church
Connecticut School Board Member Resigns After
Issues Over Citing Pledge Of Allegiance
Pedophile Priest Who Had HIV And Raped 30 Children
Not Charged Due To Church's Efforts To
Colorado Baker Jack Phillips Back In Cross Hairs
Of LGBT Community Over Refusal To Make
69 Massive Earthquakes Hit Pacific Ring Of Fire In 48 Hours According To Reports, Scientists
A large swath of earthquakes hit the Pacific's so-called Ring of Fire earlier this week, prompting some to wonder if it is a precursor to the oft-discussed massive earthquake, colloquially known as "the Big One." Sixty-nine earthquakes, including 16 tremors registering 4.5 or above on the Richter scale, recently hit the area, according to the U.S. Geological Survey (USGS), which recorded the events but did not issue a warning - MORE
Oprah Winfrey's Magazine Promotes
"Shout Out Your Abortion" Movement
Billboards Removed After Pictures Of Pastor Holding Bible Was Declared Offensive
Cardinal Burke: Terrible Homosexual Culture
Prevails In The Catholic Church
Blue State Dems To Bring Anti-Israel Caucus To
Congress If Elected In 2018 Says Report
Turkish Court Rejects Appeal From U.S. Pastor For House Arrest Release
Chick-Fil-A Opening First Store In Hawaii
Yemen's Children Solders Facing Tough Road After Sexual, Physical Abuse
North Korea Found To Have Most Modern Day Slaves World Wide
North Carolina Pastor Still Jailed In Turkey
VICTORY FOR FAITH AND CONSCIENCE
IN 7-2 SUPREME COURT RULING
"Tolerance Is A Two Way Street"
U.S. Supreme Court Sides With Colorado Baker Jack Phillips 7-2 In Case
Involving Same-Sex Marriage Cake
Special Faith: 2017 Was Year Of Convergence Over Israel As Nation Celebrates 70 Years As
New Starbucks "Training Manual" On Race Nothing But Attempt Of Company To
Cover Their Political Backsides
Jesse Duplantis Asks $54M From Donors To
Ireland Repeals Abortion Ban In
Billy Graham To Family in Will:
Southern Baptist Leader Steps Down Amid Complaints Of Abusive Counseling Behavior
LIBERAL BRAINWASHING OF COLLEGE STUDENTS
Very Few Conservative Speakers Across America This Year During College Commencement Ceremonies
Turkey Calls For Islamic World To Unite Against Israel As Tensions Between Two Nations Increase
OUR VIEW - 05/06/2018 - As Nation Observed National Day of Prayer This Past
Week It Behooves Us All To Make Sure God Is On Our Side And We Are On His
On National Day of Prayer President Trump Announces New Policy Agendas To Protect Faith Groups And Their Involvement With Government
Mike Pompeo Sworn In As New Secretary of State Promising To Move U.S. Embassy To Jerusalem "Years Ahead Of Schedule"
Boy Scouts To Change Iconic Name To Embrace Political Correctness Following Acceptance Of Girls
FAITH: Pre-Prom Pic Of Kids Praying Draws
Israel Solemnly Marks Holocaust Remembrance Day
Holocaust Remembrance Day Across The Globe
President Trump's Statement On Yom HaShoah,
Holocaust Remembrance Day, 2018
FAITH: Five Nations Where Christians Were
Persecuted During Easter Weekend
Easter's Blue Moon A Message From Heaven
Southern Baptist Leader Resigns
Amid Inappropriate Relationship
FAITH: Retired Air Force Sergeant Sues U.S. Air Force After He Was Removed From Retirement Ceremony Mentioning
Planned Parenthood Tweet Saying Disney Needs "Princesses Who Have Had An Abortion" Or Are "Trans" Sparks Social Media Backlash
FAITH: Tennessee Passes Bill Requiring Schools
Tennessee Lawmakers Pass Bill That Seeks Federal Approval To Ban TENNCARE Payments To Abortion Providers
Spiritual Adviser To President George W. Bush Accused Of Bilking Elderly Investors Out Of More Than $1M
March For Eternal Life Event Held In Dallas Led By Pastor Robert Jeffries
One Day After Activists March For Gun Control In DC
Billy Graham: An Extraordinary Journey
Federal Judge Blocks New Mississippi Law That Bans Abortions After 15 Weeks
FAITH: ABC's Joy Behar Apologizes To Christians Nationwide For Disparaging VP Mike Pence's Faith; "VP Pence Is Right"
Billy Graham Library Reopens After
Funeral Services Held For Late Evangelist
Laid To Rest Friday In Charlotte, NC
The Late Billy Graham Given Great Honor That Only Few Receive As He Will Lie In State At U.S. Capitol Today And Thursday Before Friday Funeral in Charlotte
Only Fourth Citizen To Be Given Such Honor Since 1998
Our Great Smoky Mountain Journal Salute And Memorial To The Late Great Evangelist Billy Graham - 1918-2018
Funeral Arrangements In Place For The Late Great Billy Graham Who Passed Wednesday At Age 99
Teen Vogue Columnist Slammed For Vile Comments
About Rev. Graham and His Death
Rev. Billy Graham's Final Message To America
Christian Leaders World Wide Mourn Passing
Of Famed Evangelist Billy Graham
Celebrities Celebrate Life And Passing Of
"America's Pastor" Rev. Billy Graham
FAITH: Pastor Robert Jeffress Blasts Joy Behar For Her Attack On Vice President Mike Pence's Faith
On "The View" Tuesday
"The View's" Joy Behar Mocks Vice President Mike Pence's Christian Faith On Show
FAITH: First Lady Melania Trump Had White House
FAITH: Pastor Robert Jeffress Blasts Joy Behar For Her Attack On Vice President Mike Pence's Faith On "The View" Tuesday
FAITH: North Carolina Mom Starts Serving Week-Long Jail Sentence For Having Daughter Baptized, Posting Pics To Facebook
President Trump's Remarks At
National Prayer Breakfast 2018
Kentucky Governor: Company Should
Not Be Forced To Print Gay Pride Shirts
Great Smoky Mountain Journal Interview
Susan Michael, USA Director For International Embassy Of Christians And Jews - 01/31/2018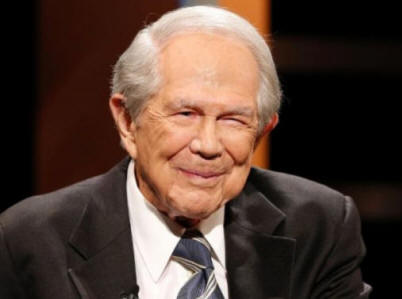 Christian Broadcasting Network Founder Pat Robertson Recovering After Suffering From Stroke
Planned Parenthood Still Harvesting Fetuses
Whose Hearts Are Still Beating After Abortion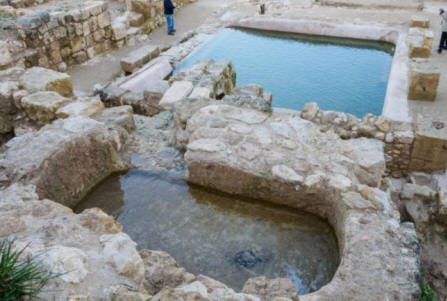 FAITH: Archaeologists In Israel Discover 1,500 Year Old Pool, Elaborate Fountain At Site of Ancient Church In Jerusalem
Pain-Capable Act Fails In Senate
After Passing In House
President Trump Slams Senate After It Fails To Pass Procedural Vote
To Ban Abortion After 20 Weeks Of Pregnancy
Kentucky Bill Would Allow Bible Courses
To Be Taught In Public School
Hal Lindsey Prophetic Year In Review
2017 - Part One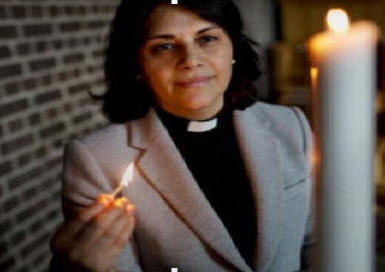 Iranian Muslim Convert Changing Muslim's Lives With The Gospel Of Jesus
Insult To Life: Ohio Billboard Makes Light Of Abortion, Calling It "Parenting" Decision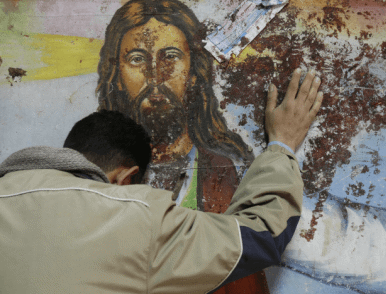 Middle Eastern Christians On Brink Of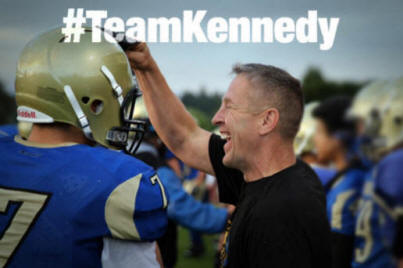 FAITH: U.S. Court Of Appeals Refuses To Hear Case Of Washington State High School Coach Punished For Taking Knee At 50-Yard Line For Post-Game Prayer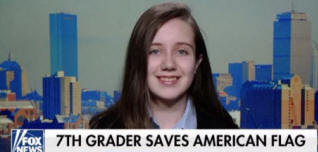 Young Massachusetts Girl Climbs
Human Rights Watch Group Says President Trump Is Protecting Human Rights Across Globe Despite Media Silence On Matter
Billy Graham's Actions Against Segregation During The 1950s And His Relationship With Dr. Martin Luther King Jr.

Greece To Limit Islamic Law After European Court Complaint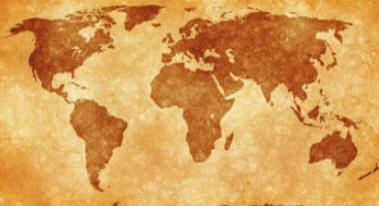 North Korea Ranks #1 Where Christians Face Most
Persecution On 2018 World Watch List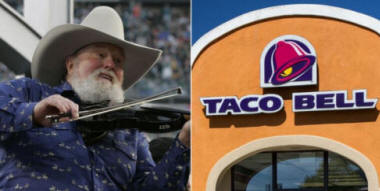 Country Artist Charlie Daniels Not Happy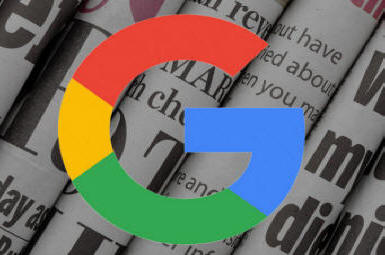 Google's New "Fact Check" Feature Exclusively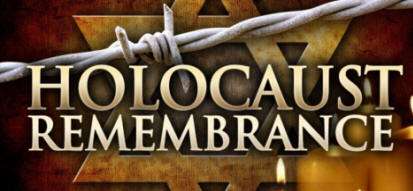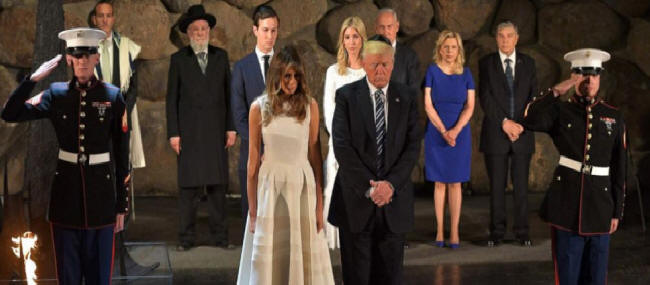 LEST WE FORGET
World Remembers Slaughter Of Six Million Jews At Hands Of Nazi
Germany On Holocaust Remembrance Day Saturday
OUR VIEW: 01/28/2018 - As We Recognize International Holocaust Remembrance This Weekend, Let Us Never Forget The Six Million Jews Slaughtered By Nazi Germany And
Islam's Role In History's Darkest Stain And Hour
PRESIDENT TRUMP: "Our Nation is indebted to the Holocaustís survivors"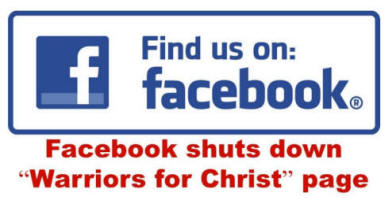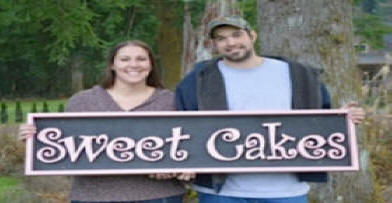 FAITH: Appeals Court Upholds Penalty, Rules Against Oregon Bakery Owners Who Refused To Make Same-Sex Wedding Cake Five Years Ago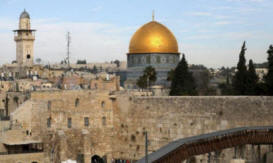 Israel To Name Future Train Station After President Trump In
Honor of "Brave Decision" To Move U.S. Embassy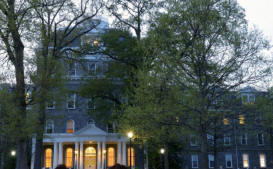 STARNES: Liberal Arts College Advancing "Queer Theology"
Agenda That Literally Includes "Queering God"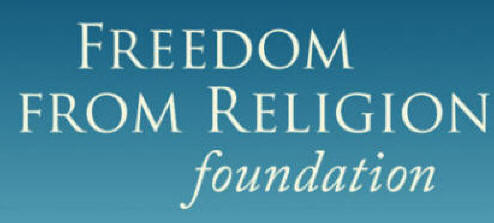 Freedom From Religion Group's East Tennessee Chapter Wanted Nativity Display Removed From Courthouse Building Over Holidays
U.N. Ambassador Nikki Halley Announces $285M Cut In U.S. Funds For U.N. After They Condemn U.S., Israel On President Trump Naming Jerusalem As Israel's Capital
Franklin Graham Praises President Trump's Defense of Religious Freedom and Making Christmas Great Again In America
Jonathan Khan On President Trump's
"Jerusalem Declaration" Part Two And
It's Prophetic Significance
Jonathan Khan On President Trump's "Jerusalem Declaration" Part One And It's Prophetic Significance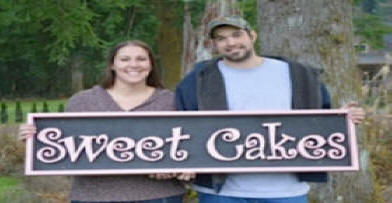 FAITH: Appeals Court Upholds Penalty, Rules Against Oregon Bakery Owners Who Refused To Make Same-Sex Wedding Cake Five Years Ago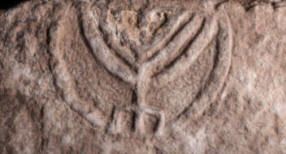 FAITH: Ancient Historic Menorah Carving Discovered In
Ancient Tomb Door In Jerusalem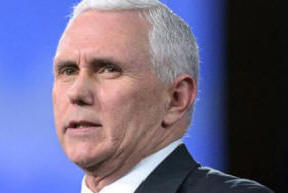 "Make America Gay" Again Posters Greet Vice President Pence, Wife Karen While Staying In Colorado
Jonathan Khan On President Trump's "Jerusalem Declaration" Part One And It's Prophetic Significance
Jonathan Khan On President Trump's "Jerusalem Declaration" Part Two And It's Prophetic Significance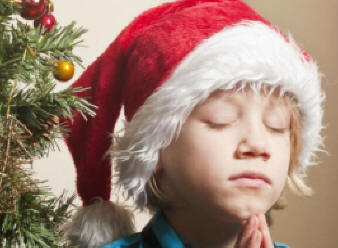 WEEKLY FAITH CHAT: THE MESSAGE OF CHRISTMAS
Special Christmas Weekend Faith Chat This Week With Pastor Ronnie Mitchem On The Meaning of Christmas and Why We Must Be Joyous and Thankful
Special Interview From Jerusalem, Israel
Ian Norton, Co-Owner Of The Jerusalem Gift Shop That Sits Downtown In The Heart Of The Ancient City
Ian Speaks To Us About His Miraculous Testimony Being Delivered From Heroin and Healed From Hepatitis C And Also Discusses What Is Going On In The Heart Of Israel Following President Trump's Historic Recognition Of Jerusalem
As Israel's Capital City Last Week
Thanks to Ian, all our Great Smoky Mountain Journal Listeners Receive A 10% Discount On Their Purchases From The Jerusalem Gift Shop By Typing In CHRIS10! - Visit The At www.thejerusalemgiftshop.com
Franklin Graham Praises President Trump's Defense of Religious Freedom and Making Christmas Great Again In America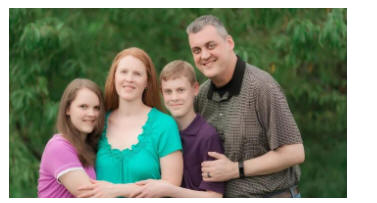 LIFE: CHRISTMAS STORY FOR THE HEART:
Dying Knoxville Dad's Dying Wish To Teach His Children Love, Morals An Inspiration For Others This Christmas Season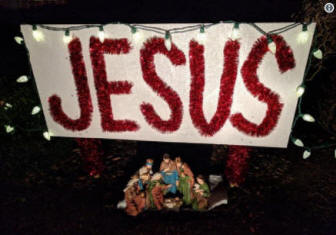 PA Family Ordered By Homeowner's Association To Take Down Jesus Christmas Display Because Neighbors Found It Offensive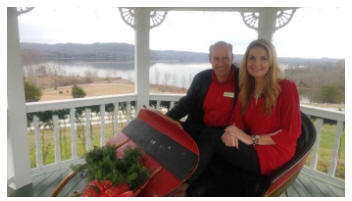 Whitestone Country Inn In Kingston Staying Open To Help Grieving Families
Atlanta Based Chick-Fil-A Help Stranded Travelers At Hartsfield Airport Sunday After Power Outage Grounded Flights In
SPECIAL FAITH ARTICLE FROM The Great Smoky Mountain Journal- The Second Hanukkah
OPED: As Hanukkah Ends, The Nation Must Unite And See The Light!

Justice Department Launches Federal Investigation Into Planned Parenthood's Practices Of Sale
Great Smoky Mountain Journal EXCLUSIVE Interview With Blake Percival, Former Federal Whistleblower Who Exposed The Mishandling of 665,000 Security Clearances During The Obama Administration Including Those Of Edward Snowden and Aaron Alexis, The Washington Stock Yard Killer of 2013
PART ONE OF TWO - Visit Our News Network Channel For MORE!
Read Blake's Incredible Story From The Original Story In Washington Post From January 2014
SPECIAL INTERVIEW WITH JOSH/JOHN ROSENSTERN FROM JIMMY SWAGGART MINISTRIES ON THE HISTORY OF ISRAEL, JERUSALEM AND WHY PRESIDENT TRUMP'S DECISION IN NAMING JERUSALEM AS ISRAEL'S CAPITAL IS GREAT FOR AMERICA, ISRAEL AND THE WORLD
OUR VIEW: President Trump Stands In Agreement With God And Shows Courage Where Others Have Showed Cowardice In Naming Jerusalem Israel's Capital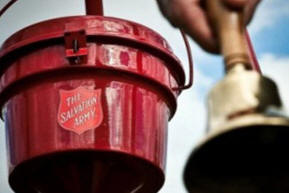 FAITH: Starnes: Republican Lawmakers In CT
HOPE AND FAITH EMERGE
ONE YEAR LATER AFTER WILDFIRES
The Landscape Of The City Of Gatlinburg And
The East Tennessee Mountains Changed
Forever One Year Ago Today
Special Great Smoky Mountain Interview With Pastor Steve Branch Who Was Visiting Gatlinburg From Bluefield, VA. Who Along With His Wife Pamela Lost Their Possessions While Staying At Westgate Resorts And Nearly Lost Their Lives. Steve Offers Encouragement And Insight On What Took Place And How Their Faith Got Them Through This Tremendous Ordeal Here In The Hills Of East Tennessee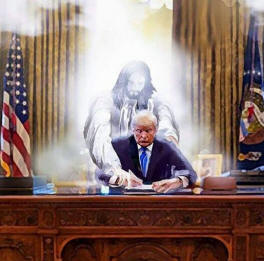 Special Great Smoky Mountain Journal Interview With Retired Fireman Mark Taylor, Mary Colbert, Co-Authors Of
"The Trump Prophecies"
FAITH UNDER FIRE
Follow Up Interview With Pastor Ronnie Mitchem Of Victory and Praise Church On His Sharks Football Team And The Backlash For His Stand For America And His Faith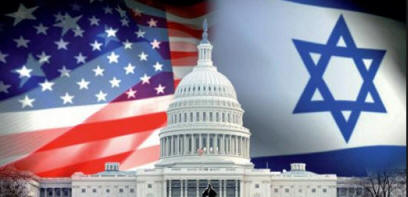 USA SUPPORT OF ISRAEL PARAMOUNT TO BLESSING
Special Great Smoky Mountain Interview With Rev. Derek McCoy Of CURE, On Israel's 70th Anniversary As A Nation And Why Moving The US Embassy From Tel Aviv To Jerusalem Is A Great Move For The USA, The Trump Administration And The World
Related: President Trump Considering Recognizing Jerusalem As Israel's Capital
Turkey's Muslim President Warns President Trump That Recognizing Jerusalem as
Israel's Capital "Red Line" For Muslim World
Palestinians Vow To Cut Off Peace Talks With US If President Trump Moves Embassy To Jerusalem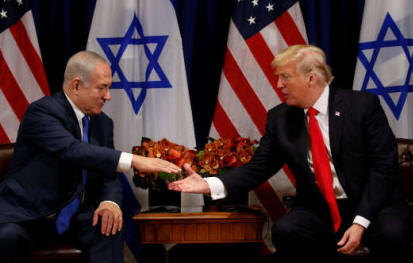 How the Number 7 Biblically Links Trump and Israel - Faith Article
SUNDAY FAITH CHAT With Coach Ronnie Mitchem
Of Victory and Praise Church
Sunday Faith Chat With Pastor And Texas High School Football Coach Ronnie Mitchem Of Crosby, Texas On The Pending Supreme Court Decision of Colorado Baker Jack Phillips Being Sued By The LGBT Community. In Addition, Pastor Mitchem's Thoughts on President Trump's Jerusalem Decision, Coaches And How Money Has Corrupted Much Of College Football And Political Correctness Has Destroyed America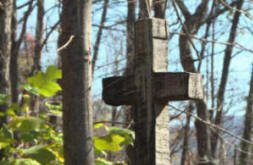 Special FAITH Interview With Dale Heiser On How A
Wooden Cross Refusing To Burn In Last Year's Wildfire Provided Faith For Him , His Wife To Escape Deadly Ordeal With Their Lives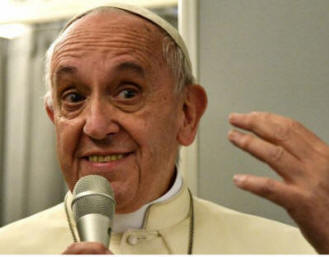 FAITH: Pope Francis Wants To Adopt
"Better" Translation Of "Lord's Prayer"
70th Anniversary Of UN Vote Making Israel A Nation Event Marked By Vice President Mike Pence

Put In Code CHRIS10 And Receive A 10% Discount On All Products From "The Jerusalem Gift Shop" For Being A Reader
Of The Great Smoky Mountain Journal!