GREENE COUNTY - UPDATE: 7/13/17: A Greene County inmate who'd been on the run for almost two weeks has been captured in Florida.

According to a post on the Greene County Sheriff's Facebook page, Charles Allen Lawson was arrested Thursday in Plant City, Florida, just outside Tampa.

They say they will release more details on the arrest later.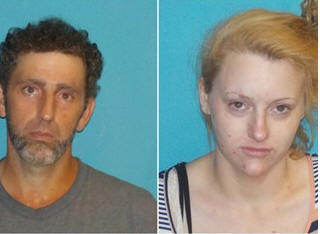 UPDATE 7/5/17: A couple from the Mohawk community in Greene County has been charged with aiding an escaped inmate who stole a city-owned truck while on a work detail over the weekend.

The Greene County Sheriff's Department confirmed to our sister station that Jeremy Brandon Woodby, 37, and Melinda Elizabeth Babb, 23, were both charged with being accessories after the fact. A Sessions Court hearing is set for Wednesday